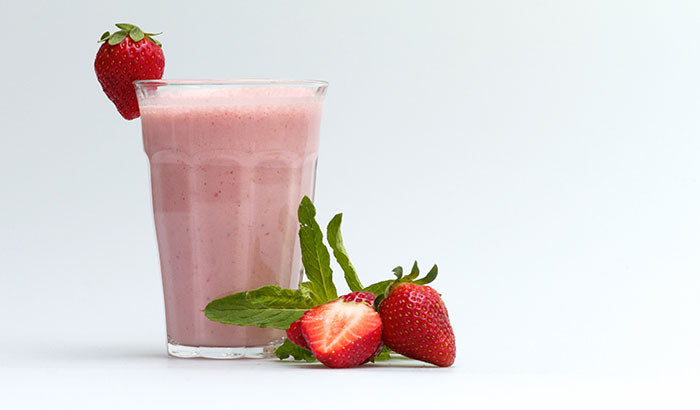 Indulge in the complete history of milkshakes—a treat that everyone, both young and old, loves! How can you not?
The milkshake, often referred to as a shake, is a sweet drink of blended milk, ice cream, and other flavorings and add-ins such as whole fruit, caramels and chocolate syrups, candy bars, nuts, cookies and brownies, and more. Shakes can be made using various types of milk, such as cow's milk, almond, coconut, or soy milk. Milkshakes have been a part of all our lives since we can remember, but have you ever wondered about their history and where they came from? How they came to be, and their history might come as a surprise to you. What you now know and love as a decadent, wholesome dessert for those young and old was not always suited for everyone.
Continue reading to learn more about the history of milkshakes.
The History of Milkshakes
When you picture a milkshake, you probably think about a sweet treat you can enjoy with the kids—this wasn't always the case. When milkshakes first made their mark in 1885, they were an alcoholic drink described as a sturdy and healthful treat similar to eggnog with eggs and whiskey. 
But these boozy beverages didn't last long. By the early 1900s, the once adults-only beverage turned to a kid-friendly wholesome drink made with strawberry, vanilla, and chocolate syrups and, eventually, ice cream—a dessert that the whole family could enjoy. By the 1930s, milkshakes were a common treat found at diners and malt and soda fountain shops—a popular hangout and meeting place for youngsters.
The Shakes We All Know and Love Today
Of course, you can find malt at most milkshake shops, but today's modern milkshakes have evolved a bit more. Ivar "Pop" Coulson, a Walgreens employee, created the milkshake we know and love today. Malted shakes were made by blending milk, chocolate syrup, and a heaping spoonful of malt powder in a metal cup and pouring the tasty mixture into a glass served with a straw. In 1922, on a particularly hot summer's day, Pop invented his creation. To this simple mixture of milk, flavored syrup, and malt, he added several generous scoops of vanilla ice cream. And there you have it! The famous ice cream milkshake we all know and love was created!
Stop By Iceberg Drive Inn
With the history of milkshakes under your belt, you are probably ready to enjoy one of the sweet drinks. If you want to indulge in the best milkshakes, stop by Iceberg Drive Inn today for one of our Famous Thick Shakes. With close to 50 different milkshake flavors, you're sure to find one you love. Complete your meal by pairing one of our shakes with any of our tasty menu items, like a cheeseburger, hand-breaded onion rings, or chicken strips. 
Order online for quick and convenient service at any of our Arizona, California, or Utah locations: Syracuse, Salt Lake City, Sandy, Riverton, Pleasant Grove, Fillmore, and St. George. One taste, and it's a tradition.