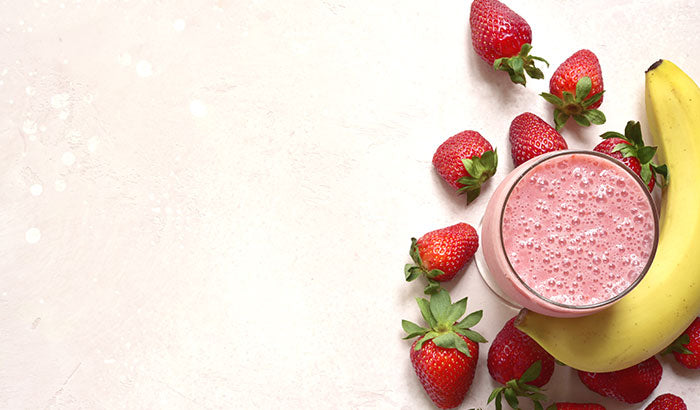 While a glass of ice water or lemonade might quench your thirst this summer, the best way to beat the heat is with one of our Famous Thick Shakes.
Summers in the United States are just about always hot regardless of where you are. But right now, Utah and the surrounding states are experiencing a wild and unseasonable heatwave, and beating the heat is essential. One of our favorite ways to cool it down is with a milkshake. Between the thick, creamy textures, fun and vibrant colors, and variety of satisfying flavors, milkshakes are a crowd favorite.
Continue reading below if you want to freeze the heat index with a delicious, thick shake.
Why Thick Shakes are the Best Way to Beat the Heat
Like we mentioned previously, sure — a cold glass of water or lemonade can help quench your thirst, but if you really want to cool down, you'll need a satisfyingly cold treat, and the milkshake fits the bill! The combination of cold milk, ice cream, and your favorite flavor is the best way to keep from overheating — you might even be thankful for a brief brain freeze with these high temperatures! It's plain and simple: our Famous Thick Shakes are tasty, cold, and hard to beat with its hot outside!
Grab Your Family and Friends for a Thick Shake
These sweet treats have been around for decades — we're talking more than a hundred years — and were initially made to be boozy drinks. By the 1900s, alcohol was out, and family-friendly flavors were in, like chocolate, vanilla, and strawberry. A few years later, they were the main event at ice cream and malt shops and enjoyed by all.
At Iceberg, we're all about tradition — it's what we do — and one of our favorite traditions is to gather your family and get your favorite flavor of shake and enjoy them all together. Of course, if you're feeling generous, sharing bites and comparing flavors is fun too, but certainly not required.
PRO TIP FROM AN ICEBERG DRIVE PRO: If by the off chance you don't finish your shake, pour your leftovers into a plastic popsicle mold or paper cup topped with popsicle sticks and freeze for another sweet treat to beat tomorrow's heat. Don't worry; if you do finish your shake (and we understand if you do!), we'll be here tomorrow, ready to help cool you down again.
Ready for a Thick Shake? Stop by Iceberg Drive Inn Today!
If you're ready to beat this crazy summer heat, make sure to stop by Iceberg Drive Inn for one of our Famous Thick Shakes. Our milkshakes are the perfect way to indulge this season, with close to 50 different flavors to choose from. Complete your sweet treat and pair your shake with any of our other tasty menu items, like our Hand-Breaded Onion rings, chicken strips, burgers, and more. 
For quick and convenient service, order online or stop by any of our Arizona, California, or Utah locations, including Syracuse, Salt Lake City, Sandy, Riverton, Pleasant Grove, Fillmore, and St. George. One taste, and it's a tradition.