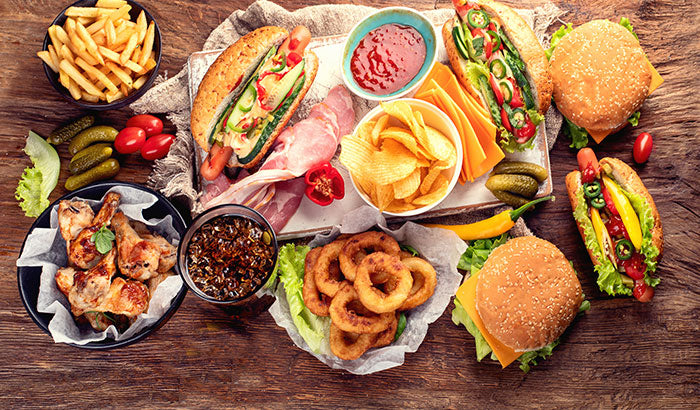 The world is continually changing, and to stay relevant and up with the times, fast food restaurants everywhere are evolving too.

Staying current and keeping customers coming back is the number one priority for most restaurant chains. It seems that these places are revamping their image, redesigning their stores, and refreshing their menus as often and as quickly as they put out food. Many of America's popular chains aren't what they used to be, but Iceberg Drive Inn, for more than 55 years, continues to stand the test of time.

Continue reading to learn how restaurants have evolved over the years, and why Iceberg Drive Inn is different. 

Changes Made in Fast Food Restaurants Over the Years

For many years, the fast food experience was about quality, taste, and, just that, the overall feeling and experience. Nowadays, many of these restaurant chains are more concerned about cutting corners. This, unfortunately, leads to lower quality ingredients, service, and more. Iceberg Drive Inn is committed to sticking to the values and recipes we set back in 1960 at the original Iceberg Drive Inn and continues to provide great-tasting, high-quality food with friendly service.

A Family Oriented Dining Experience

In addition to the loss of quality at most fast food joints, the focus is no longer about gathering together and experience. Whether you're looking for the perfect date night location or a place to bring the entire family, kids, and all, you've found it at Iceberg Drive Inn. 

It seems, over the decades, that eating together as a family gets lower and lower on the priority list. Studies show that eating together can improve and solidify parent-child relationships. Moreover, it gives children a sense of stability and being connected. Kids that are under age 13 that have the opportunity to eat with their families show fewer behavioral issues, and conversations during these meals have been linked to improving literacy and social interactions. We, at Iceberg Drive Inn, are proud to give families a safe and affordable place with quality food to gather together and strengthen their family relations.

From the very beginning, more than 55 years ago, Iceberg Drive Inn was a massive success and immediately brought smiles and warm memories to every individual, couple, group of friends, and family that visited. We've worked hard to earn the reputation for having delicious and innovative shake flavors, fresh food made from high-quality ingredients, and a true, family-friendly experience that could not be found anywhere but Iceberg Drive Inn.

Taste the Difference at Iceberg Drive Inn Today

Iceberg Drive Inn is a fast food restaurant that continues to stand the test of time. Since 1960, our tried-and-true recipes, like our Famous Thick Shakes, fresh hamburgers and sandwiches, and more, and our unmatched customer service make for the perfect family-friendly environment. With over 17 Iceberg locations in California, Arizona, and Utah, you can enjoy our friendly service and great tasting food whenever you'd like! 

Take a look at our menu and stop by Salt Lake City, Fillmore, Sandy, Syracuse, St. George, Riverton, or Pleasant Grove in Utah today. One taste, and it's a tradition!