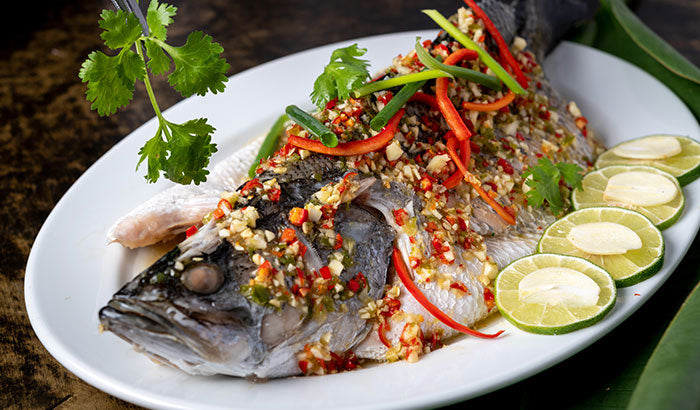 Sometimes a hamburger just hits the spot; other times, you're in the market for something a little different.
Many fast-food restaurants have a limited menu and only serve hamburgers. Whether you don't prefer a burger or simply have a hankering for something else, Iceberg Drive Inn has you covered. Our menu offers a wide variety of options, making finding something you love a piece of cake! Meat lovers and vegetarians alike will leave our family-friendly diner satisfied.
Read more below about the many different meal options at Iceberg Drive Inn.
Iceberg Dishes That Aren't a Hamburger 
For whatever reason, if you want something to eat other than a hamburger, we've got options! Here are a few of our crowd favorites:
B.L.T.

— Our classic take on this beloved sandwich will leave you satisfied! Between the fresh ingredient taste and the unique textures of each component, the B.L.T. might just make for the perfect sandwich!
Chicken Sandwich

— Whether you are in the mood for grilled chicken or crispy chicken, we have it! A chicken sandwich paired with fresh tomato and lettuce is light yet satisfying — a great option instead of a burger!
Corndog

— Our corndogs are freshly fried and are so mouth-wateringly delicious, you'll leave happier than you came!
Fries & Rings

— If you don't want an entire meal but need something tasty to hold you over, we suggest grabbing a side of fries or onion rings (or both — we don't judge!). Each of our sides is fresh and offers that crunch you've been after!
Chicken Dinner

— There's nothing like a basket of crispy chicken strips and hot fries! Enjoy our delightful chicken strips dipped in your favorite sauces.
Fish Dinner

— If you want a basket meal, but don't want chicken, try our fish dinner! Hot, fresh, and crispy, a meal you're sure to love!
Grilled Cheese

— Everybody loves a good, old-fashioned grilled cheese, and ours is one of the best! Regardless of your age, everybody can enjoy grilled cheese sandwiches. For an exciting and tasty spin, try the Grilled Ham & Cheese instead!
Chicken Cordon Bleu Sandwich

— Our spin on

this classic

is unique and oh-so-tasty! Ham, Swiss cheese, and crispy chicken paired with fresh lettuce and tomato make for one delicious bite!
Grilled Footlong

— Want a hotdog that goes for miles? Well, maybe not miles, but 12 whole inches?! Then the grilled footlong is for you!
Hamburger or Not — Stop By Iceberg Drive Inn Today
Whether a hamburger just isn't your thing or you are in the mood for something else, don't worry! Iceberg Drive Inn has something for everyone. Between chicken sandwiches, grilled cheeses, B.L.T.s, and more, everyone is sure to find something they love! Each of our mouthwatering dishes pairs perfectly with each of our sides, such as our hand-breaded onion rings or hot and crispy fries and Famous Thick Shakes. Make sure to take a look at our delicious menu and make yourself at home at one of our convenient Utah locations: Salt Lake City, Fillmore, Riverton, Sandy, Syracuse, St. George, and Pleasant Grove. One taste, and it's a tradition.