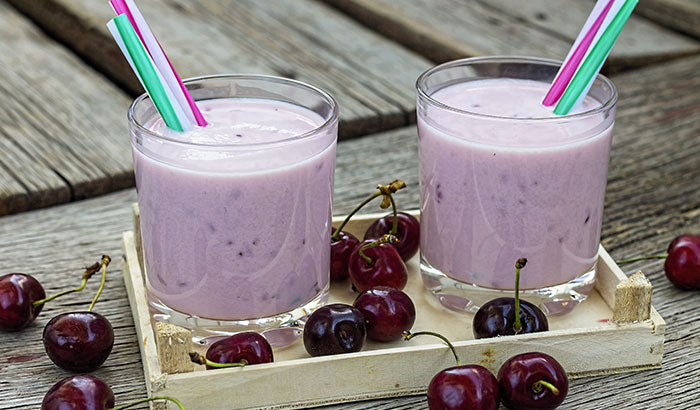 One of the best ways to enhance your milkshake is to add some of the tastiest cherries available to top it off.

Now, many people think a cherry is a cherry. Nope! There are actually numerous varieties of cherries, and today we're ironing it all out for out. But before we dive in, let's take a moment to appreciate the cherry. After all, cherries have their very own saying, "a cherry on top." This idiom refers to the final piece that completes or caps something off perfectly, similarly to how a cherry is the best finishing touch to an ice cream sundae. Not many things get their own idiom. Anyway, all we're saying is that the cherry is pretty great, and it really is the best way to top off a treat, like one of our Famous Thick Shakes.

The Tastiest Cherries to Include in Your Milkshakes

The great thing about cherries and milkshakes is that they are just as good inside as they are on top. Here are three of the best cherries we like to use on and in our Famous Thick Shakes:

Pie Cherries — The cherries used for pies are typically much more tart than they are sweet. A commonly used cherry for pies is the morello cherry, also known as the sour cherry. This variety of cherry has a rich crimson-colored flesh and a deep wine red juice. The morello originates in England and is an old variety that has been grown for centuries. These large heart-shaped fruits are ripe by the end of the cherry season in the late summer. Its tart and aromatic flesh and its abundance of juice make for excellent cooking and pie making — not to mention a sweet and sour milkshake!

Maraschino Cherries — Maraschino cherries are sweetened cherries preserved from lighter-colored cherries, like the Gold, Rainier, or Royal Ann varieties. These cherries are preserved in a brine made up of sulfur dioxide and calcium chloride, which causes the fruit to lose its natural color. The cherries are then soaked in food coloring and a sugar syrup mixture to give them their bright red flesh and delightful flavor. You'll find maraschino cherries in various cocktails and as garnishes on many of your favorite treats. 

Bing Cherries — The bing cherry is one of the sweetest tasting cherries. It is high in antioxidants and is great for snacking. It is considered by many to be the ultimate cherry in terms of flavor and texture. Bing cherries are best for canning, freezing, and fresh eating. You'll often find fresh bing cherries for sale at farmers markets during the summer months, 

Stop by Iceberg Drive Inn Today!

If you're ready to try the tastiest cherries, head down to Iceberg Drive Inn. Our menu features everything you could want from a diner, including our Famous Thick Shakes, hand-breaded onion rings, crispy french fries, hamburgers, sandwiches, and more! Stop by any of our convenient Utah Locations: Salt Lake City, Fillmore, Sandy, Syracuse, St. George, Riverton, and Pleasant Grove today. One taste, and it's a tradition.