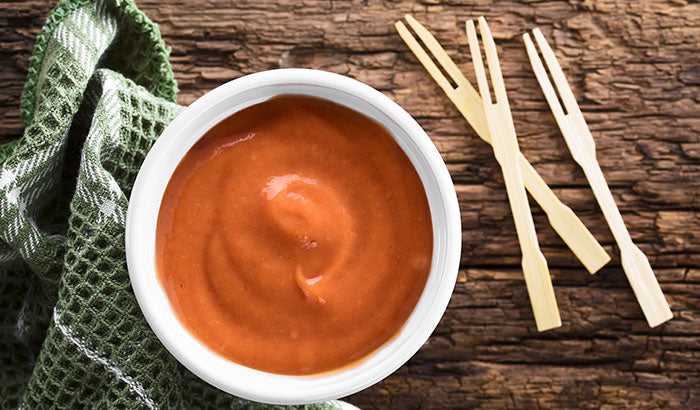 Regardless of where you're from, people are passionate about condiments, and Utahans love their fry sauce.

Many things come to mind when you think about Utah: world-famous ski slopes, covered wagons and early settlers, and red rock deserts, cliffs, and dunes. But somewhere in that lengthy list, you'll find fry sauce, a beloved condiment that Utahans and all that visit cannot get enough of.

Not familiar with fry sauce or just want more? Continue reading below to find out why Utahans love fry sauce so much.

What is It?

For those unfamiliar with fry sauce, many people in the great state of Utah would deem fry sauce as the ultimate dipping sauce and condiment. There are many variations to the recipe nowadays, but, in its simplest form, it is a mixture of equal parts ketchup and mayonnaise. It might seem a bit plain, but that's what makes it so great! But don't get it confused with Thousand Island, a mayo-based dressing with Worcestershire and Tabasco sauces, spices, pickles, onions, peppers, and more. No, fry sauce is light, smooth, and simple.

The History of Fry Sauce

It made its debut back in the 1940s in Salt Lake City, introduced by a chef named Don Carlos Edwards. Edwards, who got his start serving hamburgers, fries, and cold drinks on a food cart, always dreamt of opening a brick-and-mortar storefront where he could have a permanent presence in Salt Lake City. Soon, that dream came true when he opened his very own Don Carlos' Barbecue joint.

One day, Edwards mixed ketchup into his signature mayo-based white sauce in his kitchen and encouraged each of his regular customers and close friends to try it out. Edwards showed it off to anyone who was willing to listen and to taste it. Not too much later, burgers, sandwiches, and fries were slathered in the condiment and requested by all.

Variations on the Theme

As previously mentioned, there are many variations on this tasty theme and is sometimes masquerading around under a different name, like salsa golf in Argentina and Chile, Rot Weiss in Germany, or Kokteilsósa in Iceland. Additionally, many restaurants throughout Utah will add their own flair to the condiment by adding chopped up pickles, a spicy kick, garlic, or something else.

While the name suggests, this sauce is not exclusively for fries. It pairs well with many other foods, such as onion rings, tater tots, sandwiches, burgers, and more!

Stop by Iceberg Drive Inn Today!

Between its sweet and tangy taste, simple recipe, and how well it pairs with our favorite fried sides, Utahans cannot get enough of this tasty sauce.

Craving our freshly made onion rings, fries, and fry sauce? Make sure to stop by Iceberg Drive Inn today! Enjoy our Famous Thick Shakes, great food, and fast and friendly service at any one of our 17 Iceberg locations in California, Arizona, and Utah, including Salt Lake City, Syracuse, Riverton, Sandy, Pleasant Grove, Fillmore, and St. George. Take a 
look at our menu
 and stop by today. For fast and convenient service, order online. One taste, and it's a tradition!